The Icelandic Airline Pilots' Association's (FÍA) has a varied and eventful history dating back over seventy years.
Today, FÍA deals with a variety of different issues, e.g. safety, interests, collaboration with foreign and international airline pilots' associations, holiday cottage issues, legislation, publishing, education, and all manner of negotiations.
At the time of its foundations, people didn't agree on whether the Association should be open to both airline and private pilots. Jóhannes Snorrason emphasised that the interests of these two groups weren't always compatible. In the end it was decided that the Association would safeguard the interests of those who had a professional licence to operate aircrafts. FÍA was formally established on 3 December 1946 as a professional association, and not a union, but early in 1947 the Association began developing towards being both.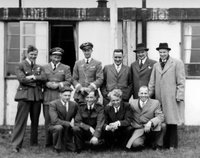 FÍA has a great number of people working to protect and further pilot interests. Safety and Support committees, the board of directors, employees, and shop stewards support pilots in a number of ways, in different areas, ensuring pilots the necessary backup they need.
According to FÍA's regulations, the Association's purpose is to handle wage negotiations on behalf of its members, work on flight safety issues, protect the rights and professional interests of members, and assist them during times of ill health, according to the regulations of the Sickness fund.
Safety
From the get-go, safety issues were a primary concern during association meetings, as it was extremely to establish and maintain a safe flight environment in the country.
FÍA has made demands regarding and enforced important principles regarding flight safety. This was not an easy task early on, as can be seen by a petition sent to the Flight commission on 30. March 1948. It featured a reform suggestion in 18 chapters, to increase flight safety. Among things that were missing were proper navigational systems and information regarding emergency landing sites. A great deal of work was done to pressure the authorities to make improvements. Another example, which illustrates how difficult it was to achieve these improvements, is a request that was directed at a FÍA meeting 13. June 1949, on whether to purchase a snow-plough to clear the runways or to buy a radio beacon. No option of purchasing both. Due to inadequate equipment, accidents were more frequent than we see today. A great deal of time and energy went into improving landing conditions and thereby reduce the danger of accidents.
Much work went into establishing regulations regarding pilot flight and rest times. This was extremely important as there were no regulations regarding maximum amount of flight time, and minimum of rest.
From 1967-1984, an extensive report was made on the conditions of landing strips around the country. Among issues that were fought for at the time were puddle-free strips and keeping birds away. Much time and effort went into organizing how best to arrange for flight training. FÍA has been an active participant in organizing flight transportation with Icelandic aircrafts. Around 1970, there was a series of attacks and hijacking of airplanes, similar to what we today have experienced after the attacks on 9/11. Björn Guðmundsson, then chairman of FÍA, sent a letter to Prime Minister Ólafur Jóhannesson saying: "Due to the threat posed to the safety of passengers and crew members by flight hijackers, terrorists, and assassins, a meeting of FÍA on 1. June 1972 challenges the Icelandic government, flight administration and airlines to do a comprehensive inventory on how to best ensure the safety of flight passengers and crew members in Icelandic airports and aboard Icelandic airplanes."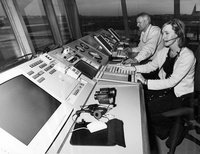 Wages
Issues regarding wages and benefits have been a large part of FÍA's work since 1947. The first union contract was signed 31. October 1949, in effect as of 1. July 1948. It was a contract made with both Flugfélag Íslands and Loftleiðir. Later these two airlines merged as Flugleiðir, now Icelandair. Today, FÍA negotiates with 12 different partners: Icelandair, Flugskóli Íslands, Air Atlanta, Eagle Air, Bluebird, Flugfélagið Geirfugl, The Icelandic Coast Guard, Mýflug air, Flugskóli Akureyrar, Air Iceland Connect, Keilir Flight Academy and Norlandair.
Working methods have been formed surrounding the wage issues, both in terms of working on union contracts, and if these contractws are breached. In such cases, members look for support of the Associations, benefitting from the work that their predecessors went through in their fight to establish contracts. Sveinbjörn Dagfinnssonm, FÍA's first lawyer, says that the fight in wage disputes has often been hard. He says that a landmark victory was won in regard to union contracts when the court of arbitration ruled on the seniority list in 1965.
Job security in the flight industry has long been a challenge. The industry goes through great fluctuations, and there have been periods where unemployment rates among pilots were quite high. During one such period of difficulties, the so-called Pilgrimage flights were established. The unemployment rate also rose when Arnarflug went bankrupt. Charter projects and air freight are an established part of pilots' work today, elements that serve to increase the number of jobs available and encourage industry growth.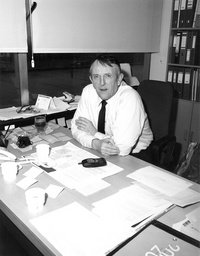 Foreign and International Pilots' organizations
Good collaboration with foreign and international pilots' organizations has provided vital support in FÍA's wage negotiations. By entering IFALPA in 1956, the Association received added support and backup, which played a large part in defending and improving the wages of benefits of pilots. FÍA joined NTF in 1992. FÍA is also a member of ECA as of 2001. Prior to ECA's foundation in 1991, the European pilots' association was Europilot, of which FÍA was a member since 1972 until Europilot merged into ECA. These organization are extremely important to FÍA in case of tough wage negotiations, as NTF can stop all transport from the Nordic countries, and NTF is a member of ITF. This is important as the work is intrinsically international in nature.
Facilities
Today, the FÍA office and meeting rooms are located at Hlíðasmári 8, 3d floor. However, early on FÍA had quite poor facilities, and meetings were held in various locations. In 1949, a housing committee was funded and ten years later the Association bought its first office at Laufásvegur 16. However, it wasn't used for FÍA's own operations but was rented out until it was sold in 1966. The Association's operations were based out of Sveinbjörn Dagfinnsson's office, FÍA's lawyer, until it was decided to purchase a part of a building at Háaleitisbraut 68. As the Association grew, that space became too small for FÍA's needs and the Association moved to its current location in 2005.
Growing membership
Over the past few decades the industry has been expanding rapidly, related to various types of projects. As a result, the number of professional pilots has increased significantly. 23 people attended the founding meeting of FÍA, of which 22 became the founding members, with 8 others following suit. Jóhannes Snorrason was the first chairman of the Association.
In 1968 FÍA membership counted 110 full-fledged members, and when the association celebrated its 50thanniversary had risen to 223. Today, FÍA has well over 800 members and counting.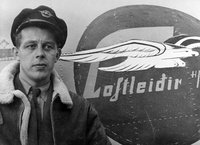 Holiday Cottages
Holiday Cottages have been a regular feature of FÍA's operations since 1982 when the Holiday Cottage Fund, Skýjaborgir, was founded on 13. March. The Association bought four holiday cottages, three in Brekkuskógur and one in Aðaldalur. These cottages were later sold, and FÍA now has four cottages, one in Reykjaskógur in Biskupstungur, one in Kjarnaskógur (close to Akureyri), and two in Akureyri.
Equality
When FÍA celebrated 50 years, it only had 5 female pilots, four of which worked for Flugleiðir. A decade later the Association had 31 female members, or little under 5%. In the past few years, the number of female pilots has risen rapidly, now approaching 10% of FÍA members and counting.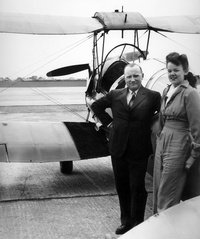 Turbulent times and unifications
The employment situation was difficult in the early 70s, and jobs were hard to come by. This proved to be a sensitive issue during the merger of Loftleiðir and Flugleiðir Íslands. Many felt that certain positions on jets should be earmarked for specific airline pilots. This led to a split up within FÍA, with Loftleiðir pilots exiting the Association to form their own union. After several years apart, talks of reunification began in 1979. The merger was concluded, and the pilots were unified in one seniority list in 1981. In 1994, discontent among some pilots led to the formation of a new union, Frjálsa flugmannafélagið (FFF). FFF was in operation and handled negotiation on behalf of Air Atlanta pilots until 2005, when the union joined FÍA.

Currently FÍA is one of two pilot's unions in Iceland, with WOW air pilots belonging to the Icelandic Pilots' Union.
Legislation
FÍA provides comments and consultations during the legislative process, for new bills regarding flight safety, air traffic control, and other matters that pertain to the pilot's occupation.
Publishing
Publishing has always been a part of FÍA's operation. During the early years, the Association supported the publication of Flug magazine. Two Pilots' Lists have been published, and FÍA's Newsletter has been in published regularly since 1982, more or less. FÍA operates a website, as well as contributing on social media via Facebook. It also keeps in direct contact with its pilots via a specific FÍA phone app.
Education and Training
Education and training has been one of FÍA's issues from the start. At first the emphasis was on training and first aid courses, but all manner of courses have been held since. For example in public speaking to strengthen people in arguing for their interests. There have been all sorts of surveys and research regarding facilities and health, including cancer research as pilots are believed to be more likely to have cancer due to cosmic radiation.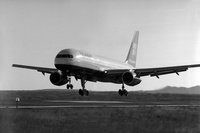 Health and wellbeing
A pilot's health is of vital importance, with high demands and regular check-ups, after 40 a pilot must see a doctor twice a year for a health-checkup.
Author: Hildur Halldóra Karlsdóttir.
(The article has been updated and adapted by FÍA staff since it was first written in honour of FÍA's 60 year anniversary.)